SLC is for anyone grades 7-12 looking to be a part of a community, not just a group of people, but a family. We get together on Friday nights from 6:30-8:00 pm all year long.
You may notice in the logo the community is broken into three parts, that's not just for fun, it has a purpose, promise.
COM stands for Community; our goal is for everyone that comes to us will feel like they are part of something bigger than themselves, a community, a family.
MUN stands for Mundane; we desire to create a time for students to get out of the mundane parts of life and experience something amazing that they can use to make their next day even better.
ITY stands for Ity-Bity; Our goal is to help the youth find ity-bity moments in their day to relax, commune with God, take a step closer to the dreams and goals.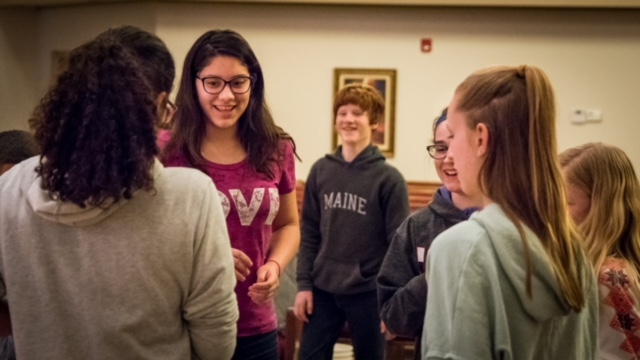 We also raise money for Speed The Light, an organization that helps missionaries get vehicles and sound equipment to speed the light of the gospel message. Some cars are even used to rescue those trapped into human trafficking.
P.S. We have the best youth staff, like, ever!