GROW GROUPS: "GROWING IN CHRIST"
Jesus said in Matthew 11:29, "Take my yoke upon you and learn from me, for I am gentle and humble in heart, and you will find rest for your souls."
Learning about Christ and about His will for our lives is a key component of "growing in God" and small group life at CLA. It is vital as Christians to discover the balance between owning the responsibility to grow and trusting in the help and power of the Holy Spirit to bring about Christ-like character in us.
Below are the following classes and education programs at CLA:
Christian Life Midweek
Wednesdays at 7 PM – Fellowship Hall
Biblical Teaching, Growing Deeper, Application
NEXT STEP CLASSES
Next Step Classes are offered at various times.
DISCOVER 101
Thursdays, June 14 & 21 @ 6:30 PM – Fellowship Hall
Discover 101 is our membership class. You will discover our story, our mission, our vision, our CORE values, our ministry plan and the pathway to membership at CLA. This class will challenge and inspire you on your spiritual journey! Childcare is provided from birth – 6th grade.
Register
EXPLORE 202
Thursdays, July 19 & 26 & August 2 @ 6:30 PM – Fellowship Hall
Explore 202 is our biblical core doctrine class. You will explore key biblical and fundamental doctrines and spiritual practices that are central to our faith as Christians on an everyday basis such as Bible reading, prayer, the Holy Spirit's gifts and empowerment in our lives as believers, etc… Don't miss this inspiring class!
Register
CONNECT 203
Thursdays, August 16, 23 & 30 @ 6:30 PM – Fellowship Hall
Connect 203 is our spiritual gifts class. You will learn how to connect to the body of Christ by using your God-given gifts and passions. At the end of the class, we will work with you on a one-on-one basis in placing you into ministry.
Register
REACH 204
Our Reach class will be offered Fall of 2018.
Reach 204 is our relational evangelism class. You will learn how to effectively reach your family and friends through the different methods of evangelism (i.e. telling your story, being relational, giving a verbal witness, etc…) Be empowered to REACH others for Christ!
Register
End Times in a Chaotic World Module with Pastor David Siriano
Saturday, August 11 @ 8:30 AM – 2:00 PM
Fellowship Hall
Class participants will participate in a thematic and theological study of Bible Prophecy as it relates to the End-Times. Attention will be given to the occasion and purpose of general Bible Prophecy and the various methods of interpretation and examinations. Multiple topics will be examined and explored: Why we believe we are living in the last days, The Olivet Discourse of Matthew 24, Mark 13 and Luke 21, How to prepare for the Rapture, The Judgment Seat of Christ, Gods future days of Judgment, The Antichrist, The Battle of Armageddon, The New Heaven and the New Earth.
Cost is $25.00 per person and will include breakfast, lunch and teaching notes.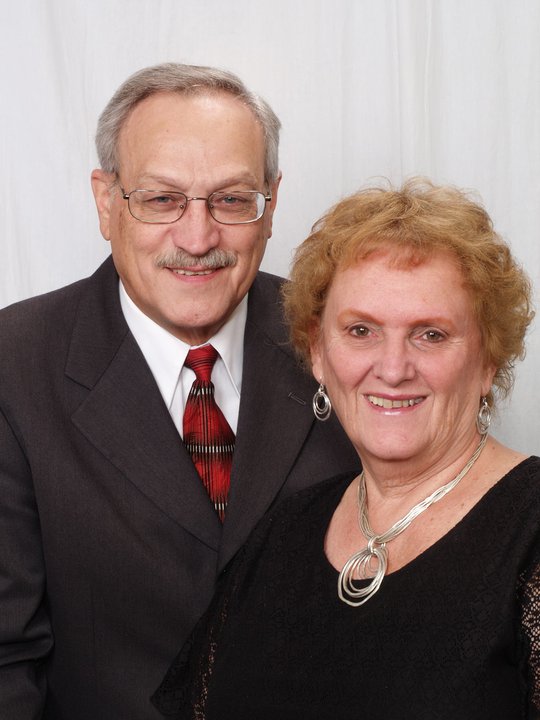 COURSE OBJECTIVES: Participants will:
1. Understand the master plan for Israel, the "saints", the Gentile Nations, the Millennium and the Heavenly ruler-ship for Israel and the Church.
2. Experience a greater sense of contentment and assurance in knowing that God has a plan and is in control of universal dealings, past, present, and future of the lives of all Christians.
3. Learn how to live and speak in a Christ-honoring way, the wondrous and manifold truths as revealed in Bible Prophecy for the End-Times
4. Learn to apply sound biblical principles to the many prophetic passages in the Bible and to effectively present a pre-millennial theology.
Leadership Path at CLA
At CLA, we hold leaders to a higher standard. Biblical leadership is the task of leading God's people into mutual ministry with one another for the purpose of building up the body of Christ and reaching out to the world (Eph. 4:11-13; Matt. 28:18-20). In order to accomplish this task, leaders need to:
Establish a growing and maturing relationship with the Lord. (John 15:5)
Sense a calling or passion from the Lord to lead people. (Ex. 3:1-10; John 21:15-17)
Have a vision for building up future leaders. (2 Tim. 2:2)
How do I become a leader at CLA?
How do I become a deacon at CLA?
Below is a chart to help layout the leadership path at CLA.
Step 1: Become a Member
• Be a Relational Witness
• Believe & Be Baptized.
• Belong to a Small Group.
• Begin to Volunteer.
• Begin to Give.
• Become a Member.
Step 2: Become a Leader
• Become a Member.
• Serve for Six Months Prior to Leading.
Step 3: Become a Deacon
• Discover 101
• Explore 202
• Connect 203
• Reach 204
• Spiritual Gifts 205
• Holy Spirit In You 301
• Counseling 302
• Ethics of a Leader 303