Donnie Capps
Senior Pastor
---
Donnie gave his life to Jesus Christ at the age of eighteen. Six months later, he found himself in Bible School and being called into full-time ministry. Continue Reading

Donnie's personal mission is to be a fully devoted follower of Jesus Christ by seeking God first, by loving and leading his wife and kids in God's truth and by linking arms with his church and his peers in reaching people for Jesus Christ. Donnie has been married to his amazing wife Jennifer for seventeen years and has three really talented kids; Liliana, Noah and Elia. Donnie graduated from Southwestern Assemblies of God University with a Bachelor in Church Ministries and from the Assemblies of God Theological Seminary with a Master of Divinity and is an ordained minister with the Assemblies of God. Donnie began pastoring Christian Life Assembly on January 31st of 2016 and is passionate about helping people discover the joy of knowing Christ. Donnie loves spending time with his family, running, cooking and going on vacation.
---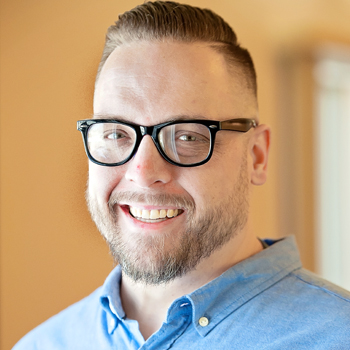 Nathan Edberg
Worship & Associate Pastor
---
Nathan brings to his position twenty-four years of hands on ministry experience and training. Nathan was credentialed in 2014 by CLA, ordained in 2015 with the Assemblies of God International Fellowship and serves on the church board at CLA. Continue Reading

Nathan desires for all to come to the knowledge of the saving power of Jesus Christ and to live a life of authentic worship. Having grown up in a Christian home he heard the Gospel all his life. Despite this while in his teens, he spent many years running from the Lord. Through a series of "AH HA" life altering moments in his late teens, Nathan experienced the saving and redeeming power of Jesus, and his life was radically transformed. From that moment, Nathan has lived his life as one of worship and service to the Lord. Nathan is an avid movie goer and loves prime rib dinners. He and his wife, Amy, have been married for almost twenty-one years, serving God together with a desire to see lives transformed. They enjoy spending time together where ever that may be. You will almost never see either one of them without their nephew, Jayden being close by. God has also blessed them with many spiritual children, and many nieces and nephews that they love dearly and spoil.
---
---
Jennifer Capps
Children & Families
---
Jennifer fell in love with Jesus during a rough time in her life when she was eighteen years old. Surrendering to Him was the best thing she ever did. Continue Reading

Her and her husband, Donnie, have been married for seventeen years and have three cool kids; Liliana, Noah and Elia. Jennifer loves coffee, meeting new people, painting and working with crafts. Jen graduated from Southwestern Assemblies of God University with a Bachelor in Church Ministries and Counseling/Psychology and is a licensed minister with the Assemblies of God. Jen's life purpose is to show people God's love by being relational and intentional with her words and deeds. Her favorite quote is by Dr. Seuss which says, "Don't be sad it's over, be happy it happened."
---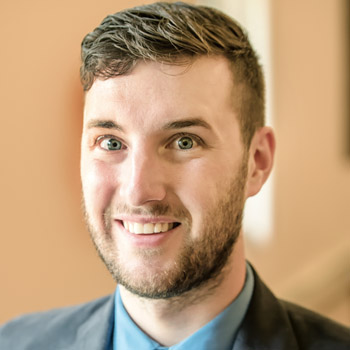 Brad Hackett
Youth & Young Adults Pastor
---
Brad Hackett grew up in Gardner, MA with his mother, father and younger brother. He received Jesus as Lord and Savior at the age of five, and about forty-seven times more after that, just to be sure #childlikefaith. Continue Reading

Raised in church Brad always knew what he believed but wasn't always sure why he believed. After high school he went to North Carolina Masters Commission in Asheboro, NC; an Assemblies of God discipleship program. The original intent was the learn more about God and His Word before getting involved with acting and going into 'Satan's playground…" God, however, had a different plan. Called into Youth Ministry, Brad has been licensed with the AG since 2011 and Ordained since 2015. Brad and His wife Cassie currently have two boys, Mark and Logan (yes, named after wolverine!) Brad likes to play a good soccer game and work with Adobe Photoshop and Illustrator. Cassie loves to read books. Mark loves playdough, books and Paw Patrol. Logan likes to put everything in his mouth and drool."
---