Donnie Capps
Senior Pastor
---
Donnie gave his life to Jesus Christ at the age of eighteen. Six months later, he found himself in Bible School and being called into full-time ministry. Continue Reading

Donnie's personal mission is to be a fully devoted follower of Jesus Christ by seeking God first, by loving and leading his wife and kids in God's truth and by linking arms with his church and his peers in reaching people for Jesus Christ. Donnie has been married to his amazing wife Jennifer for sixteen years and has three really talented kids; Liliana, Noah and Elia. Donnie graduated from Southwestern Assemblies of God University with a Bachelor in Church Ministries and from the Assemblies of God Theological Seminary with a Master of Divinity and is an ordained minister with the Assemblies of God. Donnie began pastoring Christian Life Assembly on January 31st of 2016 and is passionate about helping people discover the joy of knowing Christ. Donnie loves spending time with his family, running, cooking and going on vacation.
---
---
Jennifer Capps
Associate Pastor
---
Jennifer fell in love with Jesus during a rough time in her life when she was eighteen years old. Surrendering to Him was the best thing she ever did. Continue Reading

Her and her husband, Donnie, have been married for sixteen years and have three cool kids; Liliana, Noah and Elia. Jennifer loves coffee, meeting new people, painting and working with crafts. Jen graduated from Southwestern Assemblies of God University with a Bachelor in Church Ministries and Counseling/Psychology and is a licensed minister with the Assemblies of God. Jen's life purpose is to show people God's love by being relational and intentional with her words and deeds. Her favorite quote is by Dr. Seuss which says, "Don't be sad it's over, be happy it happened."
---
---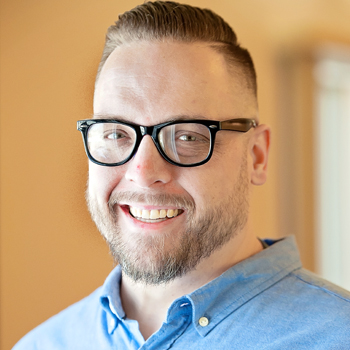 Nathan Edberg
Worship & Associate Pastor
---
Nathan brings to his position twenty-four years of hands on ministry experience and training. Nathan was credentialed in 2014 by CLA, ordained in 2015 with the Assemblies of God International Fellowship and serves on the church board at CLA. Continue Reading

Nathan desires for all to come to the knowledge of the saving power of Jesus Christ and to live a life of authentic worship. Having grown up in a Christian home he heard the Gospel all his life. Despite this while in his teens, he spent many years running from the Lord. Through a series of "AH HA" life altering moments in his late teens, Nathan experienced the saving and redeeming power of Jesus, and his life was radically transformed. From that moment, Nathan has lived his life as one of worship and service to the Lord. Nathan is an avid movie goer and loves prime rib dinners. He and his wife, Amy, have been married for almost twenty-one years, serving God together with a desire to see lives transformed. They enjoy spending time together where ever that may be. You will almost never see either one of them without their nephew, Jayden being close by. God has also blessed them with many spiritual children, and many nieces and nephews that they love dearly and spoil.
---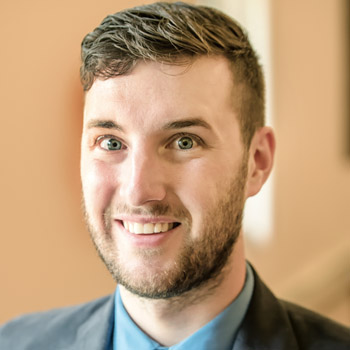 Brad Hackett
Youth & Young Adults Pastor
---
Brad Hackett grew up in Gardner, MA with his mother, father and younger brother. He received Jesus as Lord and Savior at the age of five, and about forty-seven times more after that, just to be sure #childlikefaith. Continue Reading

Raised in church Brad always knew what he believed but wasn't always sure why he believed. After high school he went to North Carolina Masters Commission in Asheboro, NC; an Assemblies of God discipleship program. The original intent was the learn more about God and His Word before getting involved with acting and going into 'Satan's playground…" God, however, had a different plan. Called into Youth Ministry, Brad has been licensed with the AG since 2011 and Ordained since 2015. Brad and His wife Cassie currently have two boys, Mark and Logan (yes, named after wolverine!) Brad likes to play a good soccer game and work with Adobe Photoshop and Illustrator. Cassie loves to read books. Mark loves playdough, books and Paw Patrol. Logan likes to put everything in his mouth and drool.
---
---
Anthony Aidoo
First Impressions
---
Anthony works as a mathematics professor at Eastern Connecticut State university. In addition to teaching mathematics at the University, Anthony has a passion for research at the intersection of mathematics and biology. Continue Reading

He has had the privilege of presenting his research in several countries in five continents. Anthony's first introduction to Christianity was through the Catholic Primary School he attended in his hometown in Ghana when he was six. Anthony's passion for the Lord enabled him to start an Assemblies of God church in Ghana in 1992. That church has grown from five members to one hundred and fifty members. The things Anthony loves most is his relationship with God, his family and helping others.
Kelvin Ake
Communications
---
Kelvin started attending Christian Life Assembly in 1998 shortly after he moved to the United States to pursue his doctorate degree at the University of Connecticut. Continue Reading

He and his darling wife, Atonye love being part of the Christian life family and raising their three beautiful daughters, Zila, Adora and Christall here. Kelvin serves at CLA as a Deacon, the church secretary and Director of Communications. His passion is to serve Christ with all his talent and ability. As a family, the Akes enjoy spending time together, having fun and making memories.
Sean Barnes
Building & Grounds
---
Sean has been a member of CLA since 2008 and has been serving as a deacon since 2009. Sean graduated from Central Connecticut State University in 2005 with a Bachelor of Science. Continue Reading

Sean has been married to his wife, Rose for twenty-one years and they are blessed with two children; Elizabeth and Barrington. Sean enjoys taking long walks, playing table tennis and watching the NBA, especially when it is the Boston Celtics.
---
Nathan Cour
Finances
---
Nathan was born in Denver, Colorado and a piece of his heart will always be in the Rockies. Once his family moved back to Connecticut, he grew up in Coventry where he enjoyed playing with his little brother in the woods with rocks and sticks and anything else they could find. Continue Reading

He is now a successful small business owner in the Windham area with a degree from Eastern Connecticut State University in Accounting. He enjoys spending time with his nieces and nephews, and recently upgraded his title to "Daddy." He and his wife are thoroughly enjoying watching their little bundle grow and change. Nathan is very active and in his free time plays soccer, basketball, softball, and enjoys other outdoor activities. His wife is his best friend and favorite person to spend time with. His goals in life are to live a life of integrity and be the best husband and father that he can be.
---
Patty Lamson
Women
---
Patty joins our staff with a passion for helping women find freedom in Christ. She desires for women to become His loving servants to reach God's Kingdom. Continue Reading

After growing up in the Catholic church, she was saved in August of 1992. She began attending CLA in 2009 and has been a faithful member since. Along with her ministry position, Patty works as an in home physical therapist. Patty and her husband Bob love traveling together and spending time with their five grandchildren. When they are not traveling or camping, Patty enjoys gardening, sewing, tag sales, crazy games, and singing loudly while cleaning!
---
Katie Mercado
Children & Families
---
Katie joins our staff with a BIG passion for our littlest members. Since having her life changed by the Gospel as a child, Katie knows that ministry to kids is a vital ministry to the smallest members of our congregation. Continue Reading

Katie brings to her position silly songs, fast-paced games, outrageous props, and a Master's Degree in Children's & Family Ministry from Southwestern Assemblies of God University. Katie and her husband Mike have been married for almost three years and love the great outdoors, competitive board games, and great coffee!This staff change will allow Katie to focus on children's ministry at CLA and her ministry at home with husband Mike & her family. In addition to her new role, Katie will be keeping general office admin. responsibilities of the bulletin, all church communications, social media and baby dedications. Katie is also pursuing her ministerial credentials with the Assemblies of God and very soon we will be elevating her to "Pastor of Children & Families."
---
---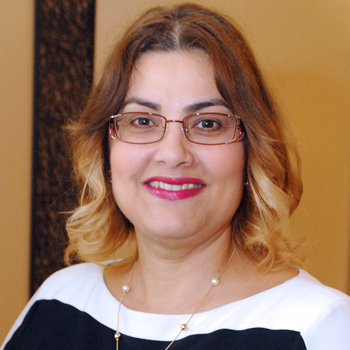 Ruth Rodriguez
JOY (Just Older Youth) Ministries
---
Ruth (Ruthy) Rodriguez joins our staff with a passion for connecting our senior citizens (65 plus) to the Lord and to one another. At a very young age she fell in love with the Lord and accepted him as her Savior. She has always been very involved in serving within the church. Continue Reading
At CLA Ruthy serves on the Praise Team and assists with translation of the message into Spanish. She leads a small group called, "Embrace the Season" (for ladies) and is on the Women's Ministry Committee. Most recently, God has led her to serve within the Senior Community at CLA for the purpose of fellowship and establishing Godly connections.
Ruthy previously attended Crossroads Community Cathedral in East Hartford for six years where she became a Core Member and served as a Deacon; assisting with alter prayer during Sunday services and praying with parents during dedication of their children. Ruthy volunteered her time with the Daughters of Purpose Women's Ministry by helping in planning of Women's Retreats and events. In addition, she and her husband Cesar enjoyed the relationships they build while leading an adult co-ed Bible study small group in their home.
Prior to that, Ruthy attended House of Restoration Church in Hartford, CT for forty-three years. She and her husband Cesar oversaw the following ministries: Men of Valor, Ladies of Influence (married women), Ladies of Excellence (single women), "Golden Age" (adults ages 60+) and the Evangelism Ministry. Ruthy created, implemented and facilitated annual Marriage Conferences, yearly Women's Retreats and events.
Ruthy was born and raised in a Christian home. She is the youngest of ten children and has always had strong ties with her parents, Manuel Medina, whom went to be with the Lord at age 80, and her mother Lydia Medina, who is 93. Ruthy lives with her husband of thirty-three years, Cesar Rodriguez, along with her mother Lydia, in Manchester, CT. They have two adult children and five grandchildren. Cesar and Ruthy enjoy cruising and traveling together. She is a strong believer of working hard and playing hard. Some of her hobbies are; going to the movies, eating out and taking pictures.
Laryssa Cour
Bookkeeping
---
Laryssa is a lifelong resident of the "quiet corner" of Connecticut. She grew up loving animals, particularly fluffy kitties, and currently has two dogs and a cat. Continue Reading

She graduated from Eastern Connecticut State University with a degree in Communications, even though she is generally quiet. Once you get to know her she has a sarcastic sense of humor, and is very sensitive to helping others who struggle with spiritual depression. Recently her love of animals was finally overtaken by the love for her son whom she spends most of her time with being a caring mother. She enjoys running, singing, learning piano, and also works part time doing bookkeeping in her husband's accounting business. She is a loving wife and mother and her favorite part of life is spending time with her family.
---
---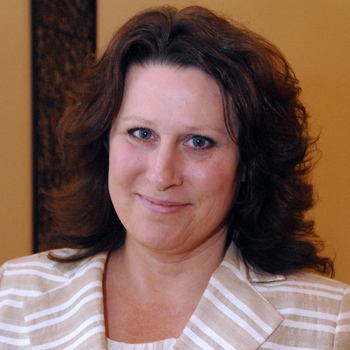 Heather O'Connor
Office Manager
---
Heather has been involved with CLA since 1988. She started serving in the youth ministry shortly after she gave her life to Christ. Since that time, Heather held many staff positions throughout the years at CLA; among them Secretary, Sunday School teacher, a teacher at the former Windham Christian Academy.
Continue Reading

Heather has been married to her husband, Doug for almost twenty-four years and together God blessed them with three children; Danielle, Justin and Janna. Heather was a stay at home mom, coach, teacher, and bookkeeper for Doug's small business. Heather, rejoins our administrative team after serving in another local church with Doug, as young adult leaders; as well as serving the pastor as secretary. They have been current members at CLA for the last three years. Heather's heart is to do the will of the Father and serve in the local church with the gifts that He has placed within her. She enjoys singing and making a joyful noise and praying in faith for the needs of her church family.
---
---
Reinaldo DeJesus
Facilities
---
Reinaldo has been on staff here at CLA for 19 years, serving the church in a multitude of ways. He has a heart for the Willimantic community that is evident in all of his service. Continue Reading

He and his wife Carmen have 4 children and 12 grandchildren together. When he is not working, he loves spending time with his family, Spanish food, and grilling in the summertime.